My name is Brandon Brown and I am the owner operator of Brown's Guide Service. I have been fishing for over 30 years, and I am the only full time fishing guide on Lake Arrowhead. I specialize in catching blue catfish. I devote all my time to helping my customers have the best chances of catching fish. I fish as hard as anyone in the business and any of my regular customers will tell you the same. I don't hold anything back while we are on the water fishing. My promise to you is that I will do whatever it takes to put fish in the boat and make sure that everyone is comfortable and having a great time . I can't always control how the fish will bite, but it will not be from a lack of me trying. Guiding is the way I make a living so I take it very seriously.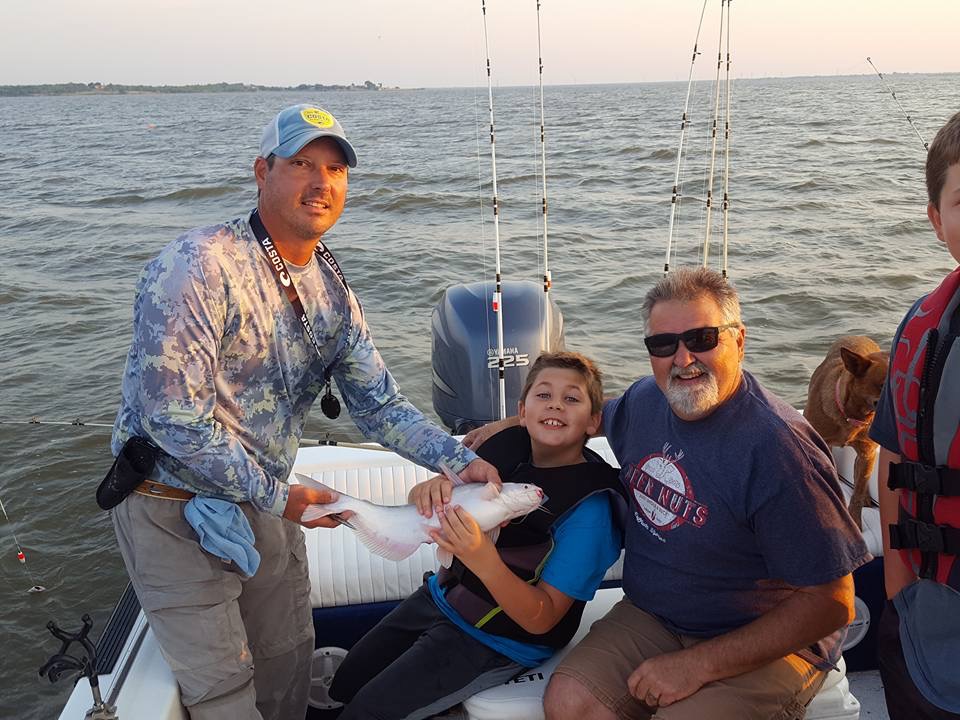 Boat and Equipment
I provide a 23 ft. Falcon guide boat with a reliable and quiet 225 Yamaha 4 stroke. I designed the boat to be versatile and roomy. My boat is kept clean and properly maintained. These type of boats are big and safe. They can handle just about anything Mother Nature throws at it. I have taken this boat over 20 miles off shore in the Gulf of Mexico, if that tells you how much confidence I have in this boat. I use all the latest electronics and equipment to help us locate and catch even the biggest fish.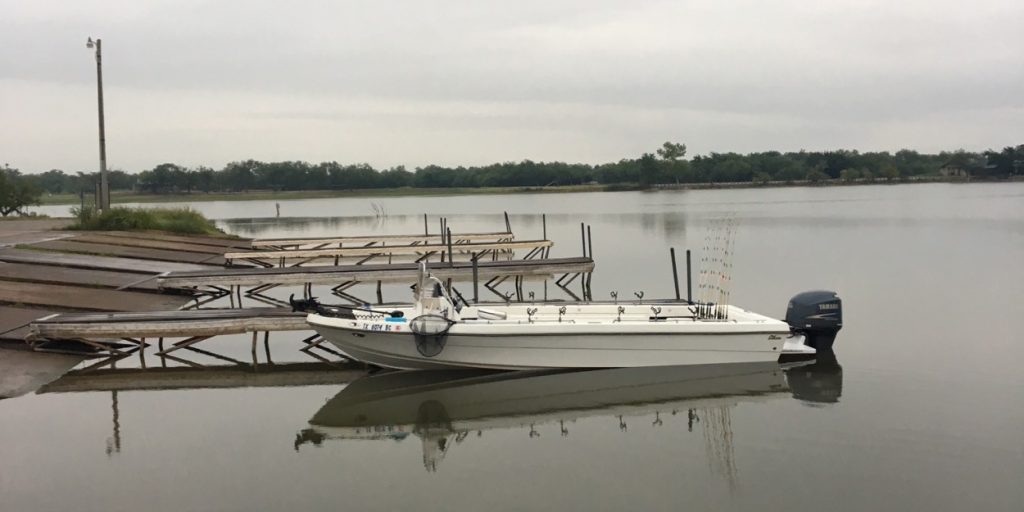 What to expect on your fishing trip with me
I'll pick you up at the Lake Arrowhead State Park Boat Ramps at the predetermined time. Once aboard I will drive to an area that I have scouted out or caught fish previously. I will use my electronics to locate the fish. I do not just go to spots that "look good". I take the guessing out of the equation by using my sonar and side or down scan to find actively feeding fish. Depending on the time of year, we will be drifting or anchoring to catch fish. I don't sit around waiting on the fish to bite. If we don't get a bite within 15 – 20 minutes I will move to a new area. I provide everything you need to fish including rods, reels, and bait and gas. You really don't have to bring anything besides your personal items if you don't want to. Trips are usually 5 plus hours depending on the weather and what the group wants to do. The only exception is during the summer months when the temps get too hot. Those trips are usually done around noon. It is just too hot. When we get back to the State Park I will take pictures of you with your fish, then clean and bag your fish at the cleaning tables. Restrooms are available in the State Park.
What you do need
A valid fishing license, unless you are under the age of 17 or born before January 1, 1931.
Rain gear, if needed
Sun glasses, sunscreen, or a hat, etc.
A cooler to take your fillets home in.
Children under 13 must wear a life jacket (please provide), I do already have adult life jackets onboard.